The Skin Bar
Expert Skin Care for Every Face
Get To Know Us
We are a boutique Medspa located in Matthews, NC. We have one goal in mind: to help you achieve your healthiest skin ever! We believe in taking a non-invasive but clinical approach when working with our clients.
What Our Customers Are Saying…
Amazing Peel
"The Cosmelan Peel is amazing, and I have done a lot of peels. From now on, this is turning into an annual procedure for me ;)"
Feeling Beautiful
"Thank you Melissa and Nicki for making me feel beautiful."
Love Feeling Welcome
"Nicki is so attentive, she makes me feel so welcome, that is what I love the most, is that Nicki does a great job every time with my lashes."
Life Changing Confidence
"Thanks, Melissa for helping me get my confidence back! The Cosmelan Peel was life changing. Great staff, great location and great services!"
A Transformation
"I have experienced a transformation with Charity at The Skin Bar. She has made a fantastic difference in my skin."
A Spa I Love
"I LOVED the aesthetician I got to work with last week. She made me feel so comfortable, was so thorough, and you're right it didn't hurt at all. You're doing an AMAZING job with your business and it's evident how much work you've put into such an amazing business. I am coming back for every service and making all my friends go to! You're killing it and I'm so grateful I found a spa I love."
I Love This Place
"I love this place!! The Skin Bar! Melissa provides a very professional consultation to find the best way to meet your goals…no hard selling, only expert evaluation and recommendations."
Put A Smile On Your Face
"This is THE cutest office ever! It is bright and airy and will put a smile on your face as soon as you walk in the door. Melissa took the time to listen to and address my concerns, and then recommended the perfect Botox treatment plan. I highly recommend and can't wait to go back again."
Feel Amazing
"My lips were always dry and cracked and I felt my upper lip was almost invisible! When I had a consultation with Melissa, she knew exactly what I needed heading into the winter months. Now, my lips are even and I have a little more volume. Most of all, they feel amazing, as the filler boosted hydration in my lips. Melissa is amazing, I am recommending lip filler to everyone!"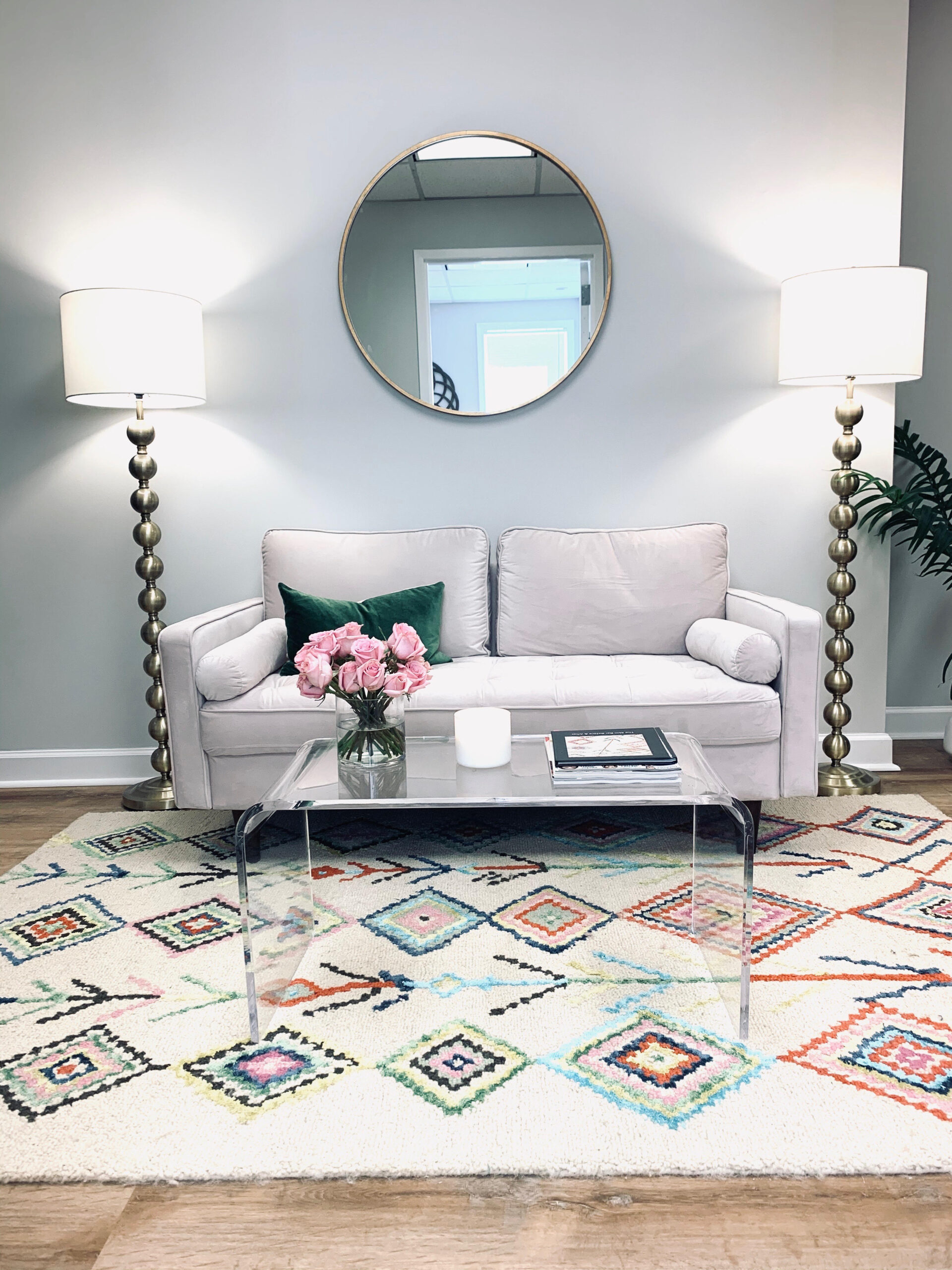 Expert Skin Care for Every Face
The Skin Bar is located in Matthews, NC, nestled between Charlotte and Monroe.
Our friendly smiles and soothing aromas combined with impeccable services and professional staff will leave you feeling rejuvenated and renewed. As a skin care center, we are dedicated to helping you restore your natural radiance. These qualities culminate into a unique, unrivaled spa experience.
Whether you escape for the day or squeeze in an hour – taking care of yourself is always time well spent at The Skin Bar.